New Laptops Versus Refurbished Laptops For Sale: What Should You Get?
To start, it's imperative to note that laptops don't exactly come cheap. They're easily one of the more expensive technical gadgets out there. However, their significance is not to be undermined. Laptops are portable devices that allow individuals to manage all sorts of tasks, even when they're on the go. Large Trading Portal LTD is one of the best distributor and wholesale of refurbished laptops online. We have both refurbished and cheap used laptops for sale in bulk. Order refurbished laptops online today.
Laptops cater to different tasks such as the preparation of different reports; forming presentations, and analyzing sales and or statistics, and that's just the bare minimum. In this way, a laptop makes for an immensely useful gadget; whether you're just a student going to university or a graduate going about their job. We consider ourselves as a distributor of refurbished laptops.
Nonetheless, when it comes to acquiring a laptop, you may want to make the most of your purchase; keeping in mind that a laptop can quantify as a hefty purchase. Owing to this, it's important to not just buy the laptop that works best for you; but also one that resonates well with your budget.
This begs the question, should you buy a refurbished laptop, a used laptop, or a new laptop altogether. You can start looking for cheap laptops for sale not just within your local area but via the Internet as well.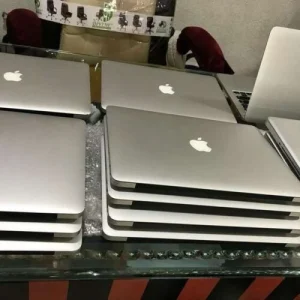 Refurbished Laptops Versus New Laptops: What's the Difference?
When it comes to new laptops, they are taken directly out of the box, making you the very first owner of the gadget; however, things aren't as simple when it comes to refurbished laptops.
Refurbished laptops refer to those laptops that have been returned to a manufacturer due to a handful of reasons. Be it the need to upgrade the gadget or repair it, a refurbished laptop is sent back to a manufacturer, after which it is then sold with an extended warranty or other additives.
A Refurbished laptop, contrary to what most people believe, is not a laptop that an individual might have used before. Even then, refurbished laptops are a little complex, taking into account how they can start facing various problems completely out of the blue. More about their differences here.
Where to buy quality refurbished Laptops For Sale?
Refurbished laptops are bought at a fraction of the original price; however, there's no guarantee that your laptop will remain up and running for the times ahead. For a new laptop, though, you can remain certain that your warranty will cover any issues that aren't anticipated. This may enable a buyer to remain certain and at ease regarding their purchase.
Now, most people tend to wonder why they shouldn't just go ahead and purchase a used laptop instead. The reason behind not purchasing a used laptop is because a previously used laptop may have several underlying issues that may keep on expanding as time goes on. This may jeopardize any work and or tasks that you wish to perform on the laptop.
Nonetheless, if you're on the lookout for a distributor of refurbished laptops or refurbished laptops for sale, start by making your way online to find out more about what you should purchase and why.
Taking all of the points above into perspective; there's a certain amount of risk associated with purchasing a used or a refurbished laptop. Even then, here are some tips to take into consideration once you decide on buying your very own laptop. If you are looking for laptops for sale at cheap prices then you're at the right place. We make sure to ship your orders at the right location. Take a look at our refund and returns policy.
The Savings are to be Considered
When we talk about this topic, savings can often be massive. Now, although you may not exactly be able to find the model you're looking for, at times; refurbished laptops often prove to be valuable.
Considering that these laptops are priced much lower than what they're usually listed as the significance of savings brought in by purchasing refurbished laptops is not to be undermined.
For instance, take an example of the Inspiron 5000 into account. The new model is listed at $700, but the refurbished model with a few minor defects is listed at $343. This indicates that refurbished models are often priced at less than 50 percent of the value of a newer laptop.
Even so, the risk of your refurbished laptop facing issues is severe, considering that there may be defects that aren't always as easy to tell.
Now, if you plan to buy these laptops; it is highly recommended that you do so from a distributor or wholesale of refurbished laptops. This is because the number of laptops at an outlet is often limited to their stock at that time. On the other hand, distributors deal with multiple laptops on a routine basis; meaning you'll be left with a handful of options to choose from.
If you plan on buying a new laptop, it might make more sense to purchase one from an outlet provided by the company, be it Dell, HP, or Apple.
Another thing to note with regards to purchasing a laptop is what your preference is. Most individuals look for laptops just to tune in to their podcasts; while others have their entire workload dependent on the efficiency of their laptops. Keeping this in mind, it's important that you choose a laptop that caters to your needs to the greatest extent possible.
At the end of the day, it mainly comes down to whether your tasks are being taken care of with your laptop. Now, some people are often conscious about their devices as well; owing to which they might just feel more comfortable owning a new laptop. On the opposite side of the spectrum, most people aren't too fond of the devices they keep. In this way, it might be helpful to simply go for what suits you best in the long run.
To sum up, new laptops, and refurbished and used laptops all have their benefits and downsides. New laptops may be costly but can be deemed reliable, whereas refurbished laptops may be cheaper but be riskier and act out as a hazard.